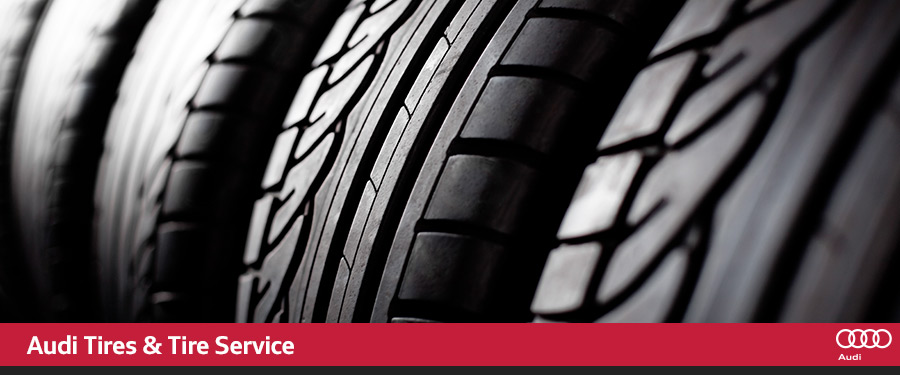 Audi Tire Service in Jacksonville, FL, Close to Ponte Vedra & Jacksonville Beach
Visit Audi Jacksonville in Florida ‐ close to Ponte Vedra, Jacksonville Beach, and St. Augustine ‐ for all of your Audi tire service needs, including tire rotations and much more. No matter if you need a quick tire re-inflation, patch, rotation, or something in between, our team is on hand to help you out. When you come in for your appointment, we'll inspect all four tires thoroughly while checking on the tread depth and wear, air pressure, and more in order to ensure that they perform as they should. If your current set is worn out and no longer safe to use, we'll get them replaced for you. You have your choice of a variety of name-brand options available at competitive rates and we'll get them swapped out quickly and affordably.

Don't hesitate to take advantage of our incredible tire services, whether you drive an Audi or any other type of vehicle. We'll treat your car just as we would one of our own!