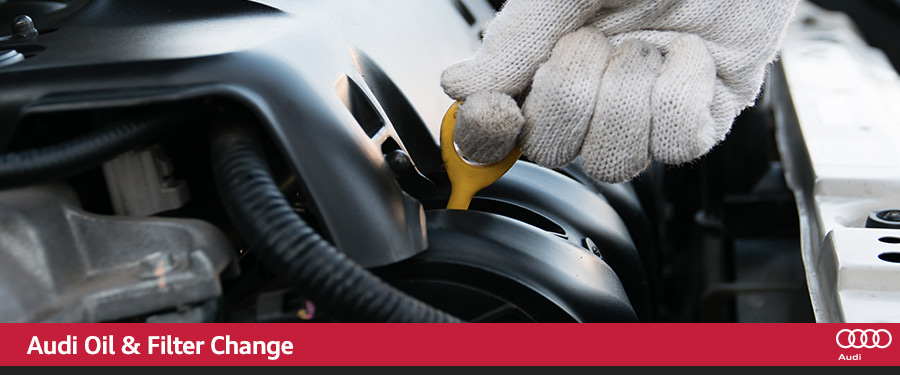 Audi Oil and Filter Change Service in Jacksonville, Florida, Close to Ponte Vedra
Regular Audi oil and filter change service at Audi Jacksonville in FL ‐ near Ponte Vedra, Jacksonville Beach, and St. Augustine ‐ helps maintain the health and longevity of your engine. You love your Audi, so it only makes sense that you want it to perform exceptionally. Help make this happen by keeping up with routine oil and filter changes.

Your engine is made up of a huge number of moving metal parts that need to work seamlessly together in order to operate as best they can. Regular oil changes help these components stay lubricated so they can function as a cohesive unit, while new filters provide assistance in blocking particles from clogging the system and the oil flowing beautifully.

Oil and filter change service at Audi Jacksonville is quick and affordable. Schedule your appointment through our website or call today to find a good time. We look forward to maintaining your Audi!