TT RS 2.5T Coupe
The 2018 Audi TTRS is a high-performance sports car that combines luxury and power in a sleek and stylish package. This particular model can be found at Audi Jacksonville along with a large selection of used vehicles.
PERFORMANCE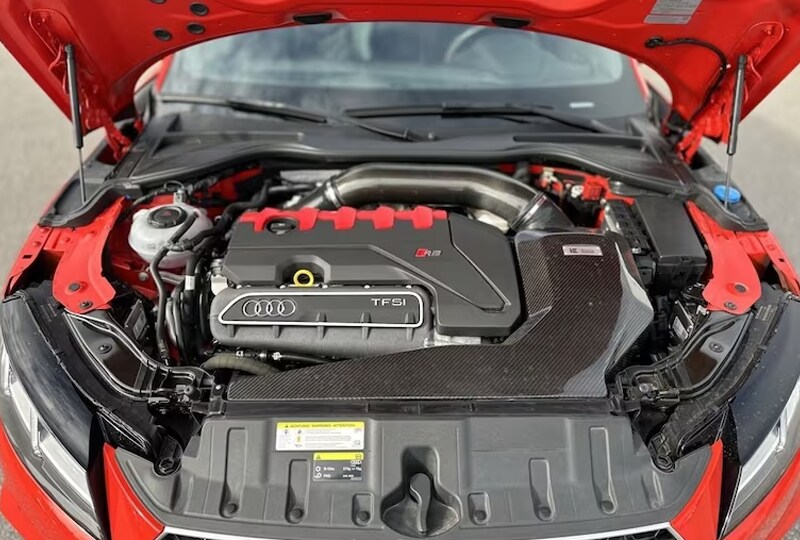 Turbocharged Engine
One of the standout features of the 2018 Audi TTRS is its powerful engine. It boasts a 2.5L turbocharged 5-cylinder engine that delivers 400 horsepower and 354 lb-ft of torque. This provides for an incredibly exhilarating driving experience, with the ability to reach 60 mph in just 3.7 seconds.
DESIGN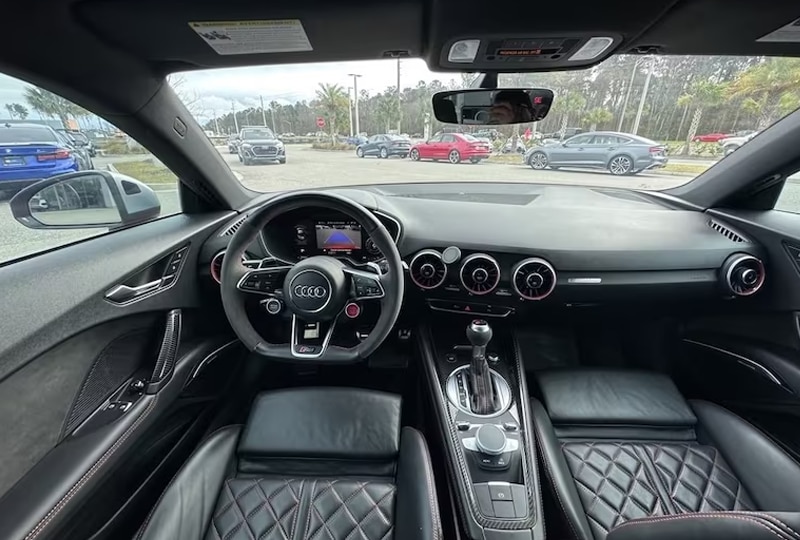 The 2018 Audi TTRS Interior
In terms of luxury and comfort, the 2018 Audi TTRS does not disappoint. The interior is equipped with premium leather upholstery, heated front seats, and a high-end infotainment system. The sporty design of the exterior is complemented by the interior, making for a truly premium driving experience.
SAFETY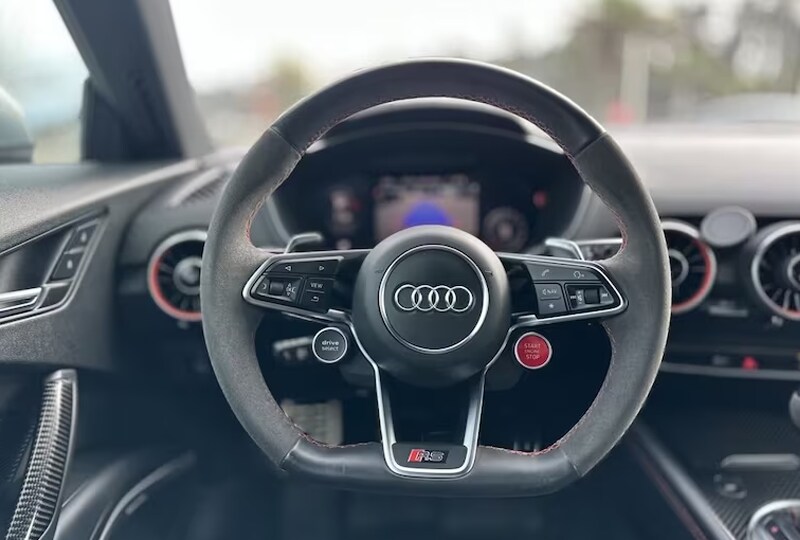 Stay Safe and Stylish
In terms of safety, the 2018 Audi TTRS comes equipped with a range of features including front and rear parking sensors, a rearview camera, and a host of airbags. Additionally, it has received top scores in crash tests, providing peace of mind for those looking for a high-performance sports car to drive around the roads of Jacksonville which is close to Ponte Vedra and Jacksonville Beach, Florida.
EXCELLENCE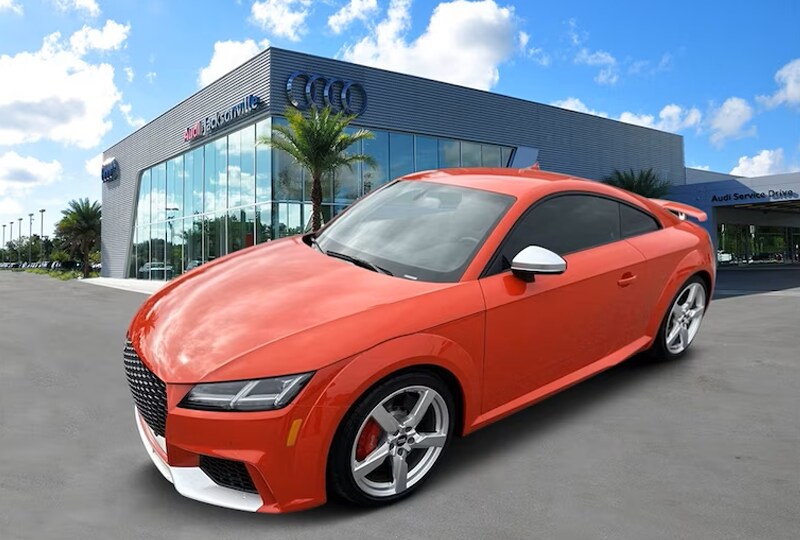 A Powerful and Luxurious Exotic Car
Overall, the 2018 Audi TTRS is a great choice for those looking for a powerful and luxurious sports car. The combination of style, comfort, and performance make this vehicle a standout choice in its class. With its high-end features and impressive performance, the 2018 Audi TTRS is sure to impress.