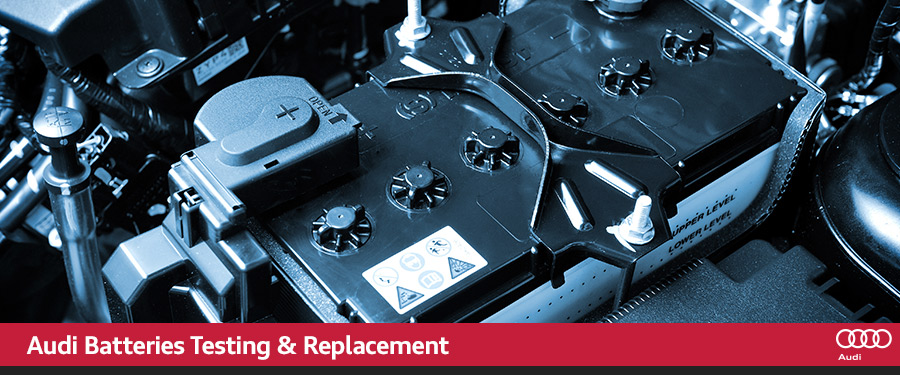 Audi Battery Checks & Replacements in Jacksonville, Florida, Close to Ponte Vedra
Audi Jacksonville in Florida ‐ near Ponte Vedra, Jacksonville Beach, and St. Augustine ‐ will help you recognize the warning signs that mean you need a battery check or replacement. A vehicle battery at the end of its life will often indicate that it needs to be inspected or swapped out. If these signals are ignored, you could end up stranded in unfamiliar areas with a car that won't move.

If you notice a weak engine start or dim lighting either inside or outside the vehicle, that could mean your battery needs a checkup. There are also physical warnings like a swelling or cracking case, as well as leaking fluids from the battery. The good news is that our team is well-equipped to help you out with any of these problems. Schedule an appointment and we'll perform a comprehensive check to see what might be going wrong. Should your battery need to be replaced completely, we offer many high-quality, affordable options.Help your Audi or other vehicle operate in the best health possible with battery checks and replacements from Audi Jacksonville in Florida.